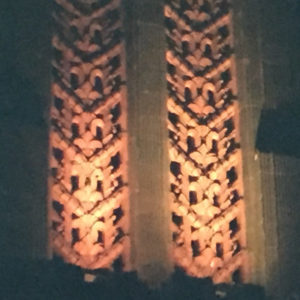 Twilight Fades to Incandescent Light captures a vibrant section of downtown Los Angeles as it comes to life with early evening energy, and blends the sounds of the city into an evolving ambient soundtrack.
The music pulses between bursts of environmental sounds and melodic instrumentations that envelop the listener in the ever-present grittiness and stark beauty of urban Los Angeles.
Available now from:
credits
released February 20, 2017
Lake Onondaga is the ambient and modern classical moniker of Los Angeles based musician Nicholas Ruva.
The field recordings on this release were captured on an Olympus LS-7 linear PCM recorder in downtown Los Angeles on February 13th and 14th, 2017.
All songs recorded February 2017 by Lake Onondaga